Introduction to Radiant Overseas
Radiant Overseas Pvt. Ltd., a group of Nepalese entrepreneurs working in the Field of foreign employment committed to bridge the aspiration of both the Nepalese human resource of various categories and foreign employments residing especially in Gulf region and Malaysia, has been officially registered in Department of Foreign employment under Government of Nepal, Ministry of Labor and Transport Management, with License No. 1016/068/069. Also, it has already been affiliated with Nepal Association of Foreign Employment Agencies (NAFEA) as a general member.
Radiant Overseas Pvt. Ltd has been formally established in Nepal with the view to assist the process of nation building broad perspectives. Various studies on national economy have very significantly established the role of foreign employment….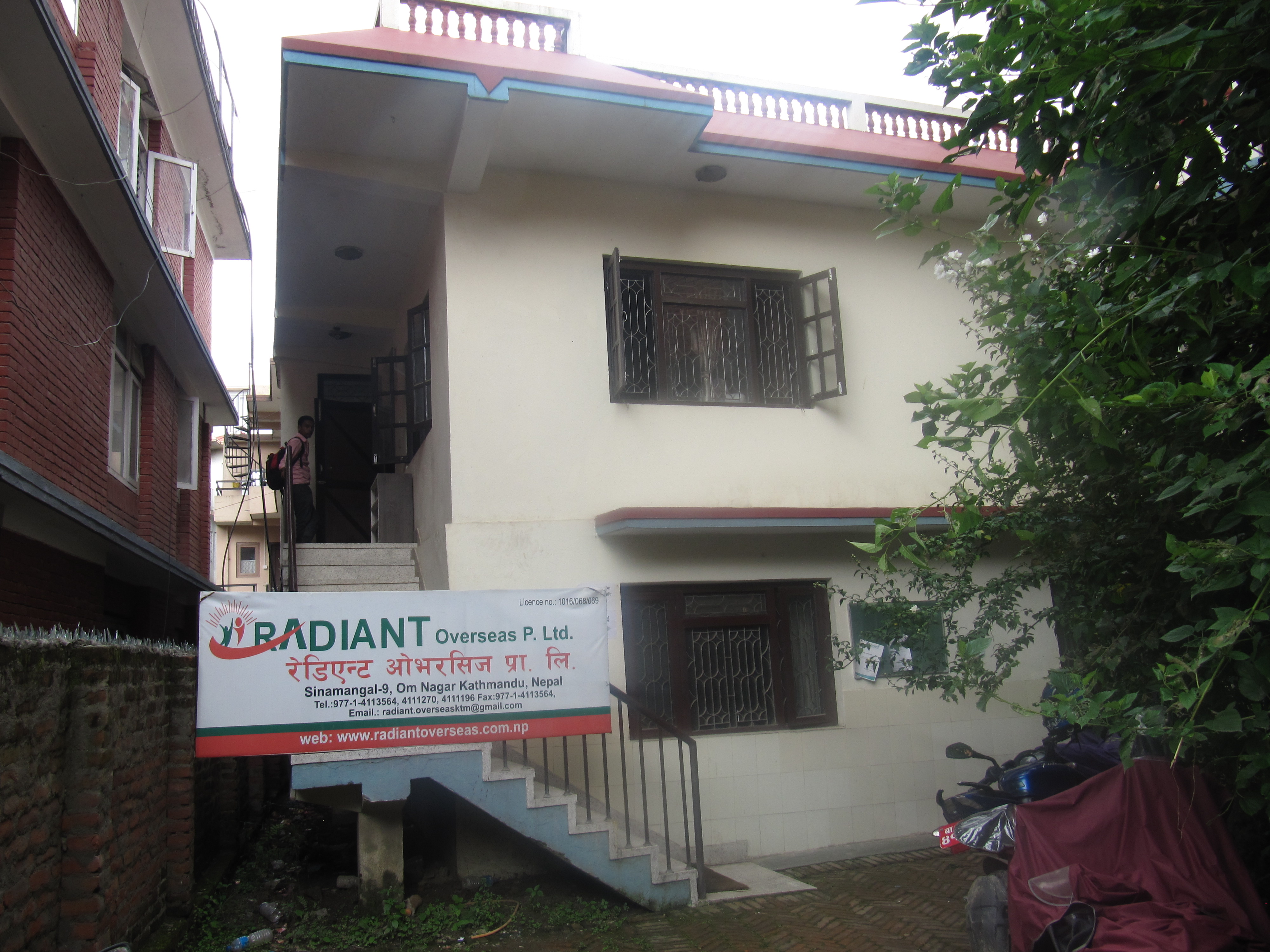 INDUSTRIES WE SERVE
Building Structure Maintenance & Construction Group

Garments And Textile

Vehicle/Heavy Equipment Operator/Auto Mechanic And Maintenance

Official Personnel Management Group

Doctor/Nurse
Hotel & Catering

Information Technology

Engineering

Security Sector

Air Conditioning

Supermarket
Recruitment Procedure
Pre Screening
Final Interview
Medical Test
Documentation and Processing
Pre-departure Orientation
Departure